Malta's 'golden passports': Why do the super-rich want them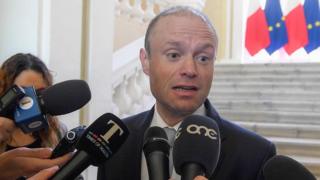 A European Union mission is visiting Malta to "investigate the rule of law", as the fallout continues from the investigation into the killing of journalist Daphne Caruana Galizia.
The murder of Ms Caruana Galizia in 2017 has rocked the country's political establishment, and highlighted wider concerns about alleged corruption and a weak judicial system.
There is growing scrutiny of its so-called "golden passports" scheme, which has been described by an EU Parliament delegation as risking "importing criminals and money laundering into the whole EU".