Why Vladimir Putin is angry at Poland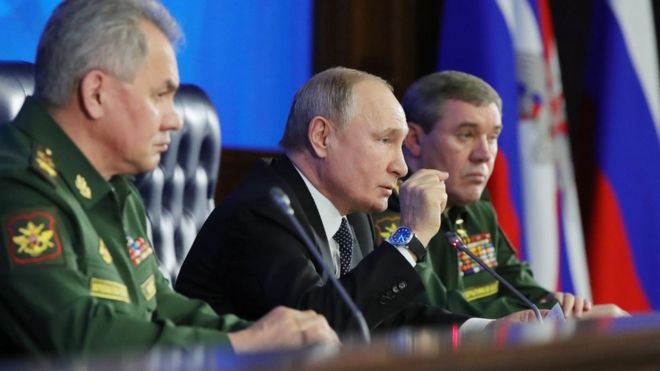 As top Russian officials were summing up the results of 2019, one subject stood out in President Vladimir Putin's pronouncements: Poland and its role in World War Two.
Over the past seven days, he mentioned it no fewer than five times at key meetings - some of which had little to do with history or even foreign policy.
In an unusual outburst at a Defence Ministry board on 24 December, he described the Polish ambassador to Nazi Germany as "scum and an anti-Semite pig".
Two hours later, he brought the subject up again at a meeting with parliamentary leaders. State Duma speaker Vyacheslav Volodin thanked Putin and demanded an apology from Poland.
Poland still counts losses from WW2
Five states remember 'misery' pact
Russia and Poland in spat over WW2
The following day, President Putin held his traditional end-of-year meeting with Russia's key businesspeople. According to the Russian edition of Forbes magazine, there, too, he "surprised everyone with how deeply he was immersed in historical materials relating to the start of World War II and Poland's positions".
He is also planning to pen an article about the subject. But why the sudden interest?